High-Quality Maintenance Services for Complex Facilities
Full-Service Solutions. Strong Relationships.
Making Your Job Easier for Smooth Operations 
Running a facility is a complex task full of variables. Facility maintenance requires careful attention to detail and coordination of essential resources. Systems maintenance and repairs also need highly-trained, reliable individuals who understand the criticality of time and quality — your business depends on it.
Preferred Property Maintenance (PPM) handles all the details of property management to expertly maintain, repair, and upgrade complex facilities around the clock, 24/7. Our Maintenance Technicians also uphold your operational standards with professional internal checks and measures. 
It means that when you need something dealt with, whether it be HVAC contractors, commercial electricians, or plumbing services, PPM can step in and immediately coordinate the skilled labor and resources required, all in one place. We are your trusted building maintenance provider.
Problem Solved.
PPM's Available Service Packages
PPM offers three levels of services depending on the extent of your needs:
Full Service
A team of full-time embedded, licensed tradespeople and technicians performing various facility maintenance functions for you. (Including HVAC, Plumbing, Electrical, etc.)
Augmentation
Add full-time technicians to your maintenance staff to handle property maintenance wherever you need help. From painting and construction cleanup to special projects, we help surplus your team.
Mobile
The "Show & Go" provision of maintenance services with PPM's certified mobile tradespeople, including special projects when you need an extra pair of hands.
As you can see, PPM has the perfect solution, no matter how much or little property maintenance you need.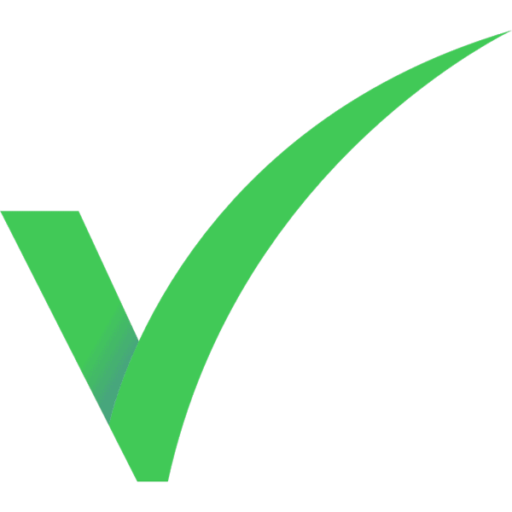 Done for You. Done Right.
Reliable. Responsive. Resourceful.
At PPM, we complement and support our client's property managers by providing accessible, quality services and equipment. Whether contracted or as-needed, you can depend on PPM to deliver 100% completion on every project. We live by three PPM fundamentals to provide unwavering service and client support.
Reliable:
We earn your trust through integrity.
You need the job done according to specifications without spending extra time, effort, and money. You don't have to question the quality of the work performed by PPM.
PPM develops reputable relationships with our clients as an invested partner who understands and cares about your needs. We arrive on time, finish the work, and check for any other issues before delivering an honest, detailed report.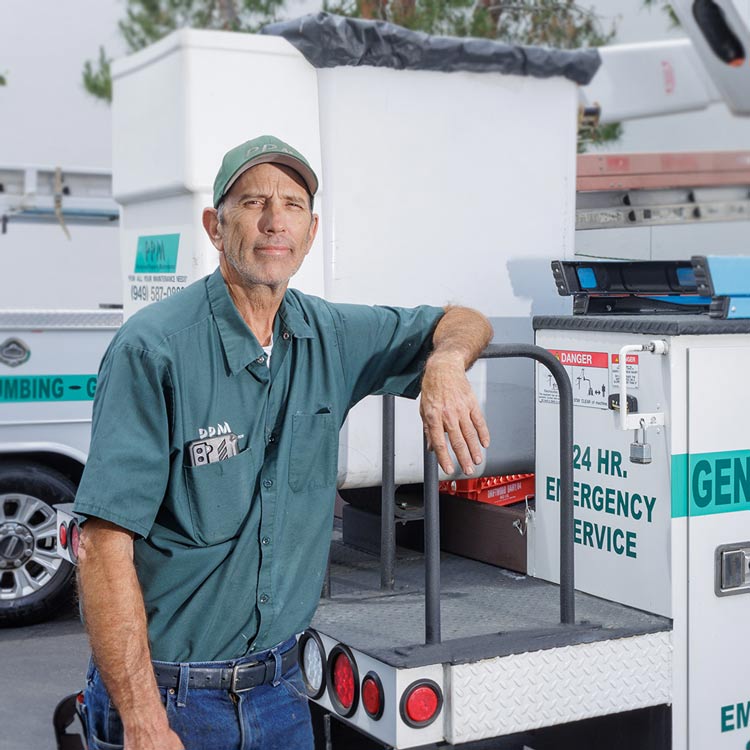 Responsive: We earn your confidence through availability.
Time is of the essence, and interruptions to your building's operations require immediate solutions. Knowing you have access to PPM's 24-hour service and support is reassuring.
PPM delivers critical maintenance and repair when it matters most. Our Maintenance Technicians have the knowledge and skills to problem-solve on the spot and form an effective action plan to handle the problem quickly and efficiently.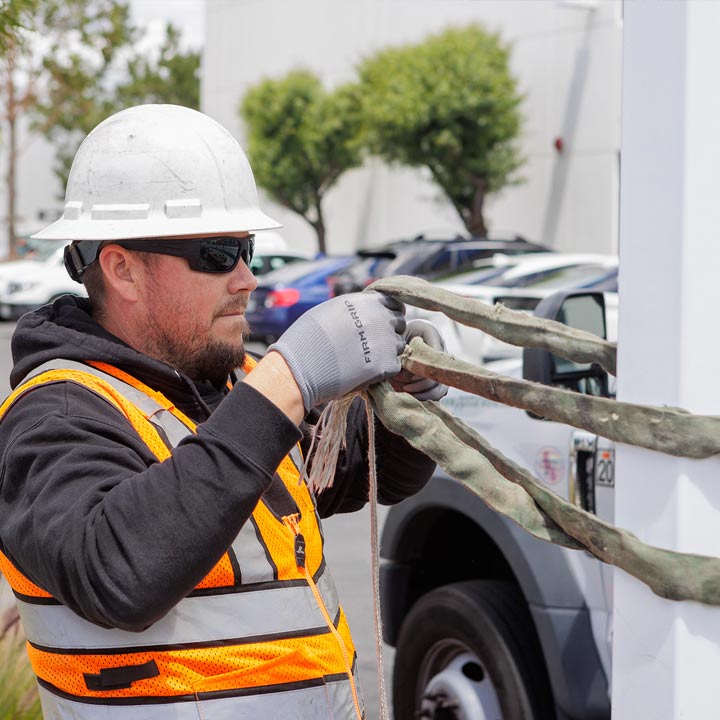 Resourceful: We save you time and money through efficiency.
Finding adequate help takes valuable time, especially when you have a short deadline or an urgent matter. You can confidently focus on your business, knowing PPM will handle any task.
PPM provides the right equipment, the right skill set, and the right people to handle all maintenance, repairs, and installations your complex facility needs. We also carefully vet our employees and contractors for quality assurance that meets or exceeds your exacting standards.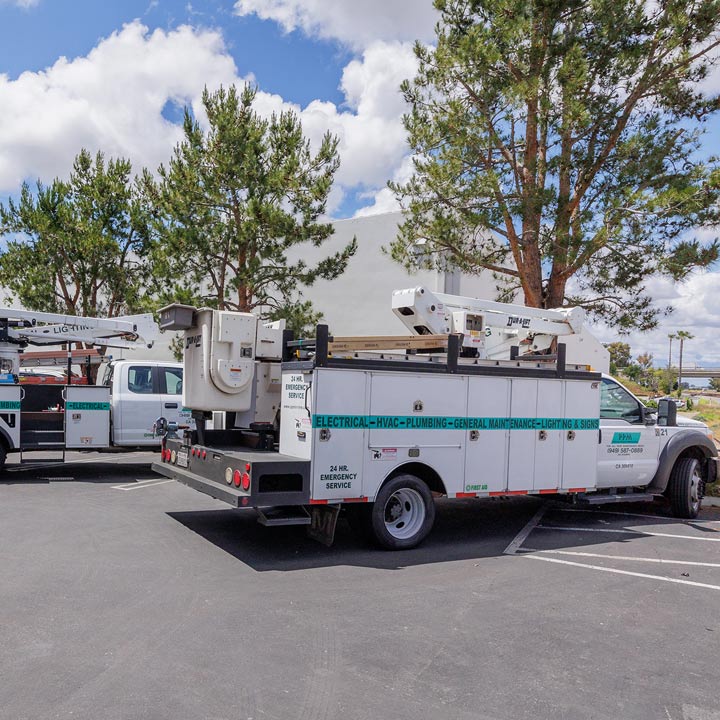 Facilitating Better Business
Upholding Standards While Caring About People 
Building maintenance isn't only about the structure or the ability to do business. It is about the health and safety of the people inside, making it vital to have a facilities maintenance and repair company that understands its role.
PPM has a proven track record of over 30 years of experience bringing our clients high-level facility maintenance services and support that protect your people and ours.
We believe in supporting the person next to us by building a solid team that relies on each other with integrity. In business, this translates to assured, solid relationships benefiting everyone.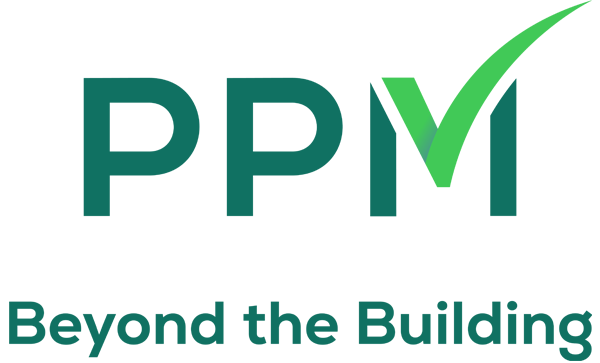 Mission
Providing high-quality facility maintenance services for
complex facilities.
Purpose
Providing reassurance and maintaining working order
to facilitate better business.
Vision
The partner that is always on hand to ensure facility
maintenance managers have total confidence.
Trust
We establish long-term relationships based on trust.

Understanding
We understand our clients are busy, we fix your problems.

Dependability
We will be there when you need us, day or night.

Resolve
We go beyond expectations to facilitate your business.

Mark
The team you sent in to deal with the water leak were excellent. They were very aware and respectful of our needs as a business, both were well spoken in front of our customers, and they treated my team in a respectful manner. The follow up and clean-up work also seems to have been done in a professional way. We really appreciated the quality of everything.
Mark, Area Manager
Ready to work with Preferred Property Maintenance?
Interested in learning more about our services?